We are Still Married
Singer-songwriter Erin Friedman plays with words, music and the truth, hanging out on the corner where traditional country meets modern folk. Erin teams with her husband, bass player and vocalist, Craig Friedman, to form the duo Still Married. 

The colorful landscape, characters and history of Shasta County in far northern California provide inspiration for Still Married's  award-winning tunes. Their song stories are delivered with acoustic guitar, electric and acoustic bass, expressive vocals and a dose of humor. Whether they are extolling the virtues of enduring love or lamenting the demise of an unfortunate possum, Still Married's poetic lyrics and austere arrangements revive the balladeer tradition.  

After 45 years together, the duo shares an intuitive understanding, evident in their vocal blends, wry humor and heartfelt harmonies.   Lyrically intense, like the music of Mary Chapin Carpenter, coupled with a rich, John Denver-style sense of place, Still Married tunes paint a unique picture of life and love in a corner of California that's still country.
Still Married has released seven all-original CDs: A Kiss Beneath the Sundial Bridge, The Shadow of Shasta,  Sacramento River Whispers, Storms and Other Blessed Burdens, Whiskeytown Roadhouse, Still Strong and The Other California. They are available in Redding, California,  at
Wrap-N-Pack
and on their website.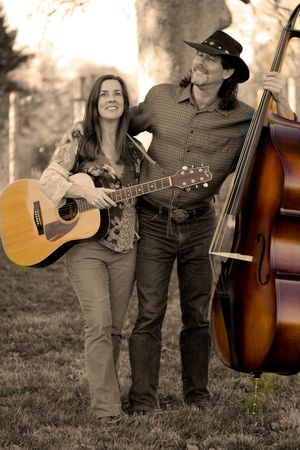 Still Married has performed their original tunes at The Big Room at the Sierra Nevada Brewery, California Worldfest, Redding's Old City Hall Center for the Arts, The Sundial Music Festival, Redding's Freedom Fest, and other events and venues.



 
AWARDS:
Redding Cultural District Micro Grant 

Winner, Northern California Women's Music Festival Songwriting Contest

Finalist, KZFR Radio's Celebration of the Song

Finalist, Sandra James Music Foundation Songwriting Contest

Honorable Mention, Folk category, West Coast Songwriters International Songwriting Contest