The most frustrating aspect of this pandemic has been the sheer helplessness - it seems that the ONLY action I can take is to worry. So I do. Endlessly.
But there's good news coming out of Japan and elsewhere, regarding a small something I CAN do that may slow the spread of Covid19: Wear a mask. So I do and I am appreciative of everyone I come into contact with who dons a mask for the good of the community.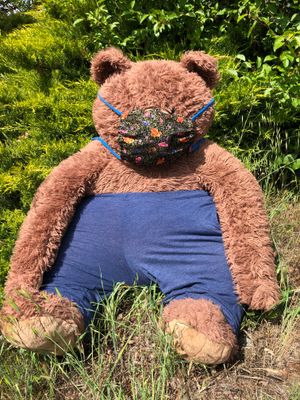 I understand that there are those who CAN'T wear masks - like my friend who has breathing issues or the woman who has panic attacks. We can look at a person's face and see a mask or not, but we don't know the whole story. A little grace, kindness and empathy (like the outpouring of kindness we saw during the Carr Fire) will go a long way as we navigate through this disaster.
I wrote this jingle as a musical plea to my Shasta County community - a community that has always come through tough times by pulling together.
I believe in us.