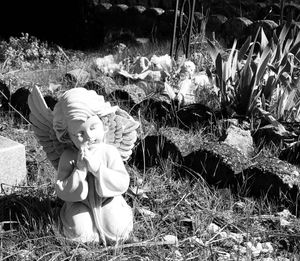 An antique bottle embedded in cement....A concrete angel with a broken wing...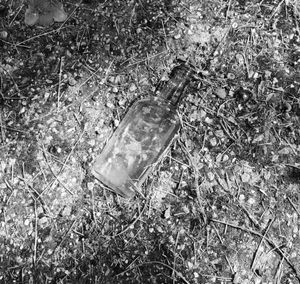 A plastic giraffe surrounded by seashells....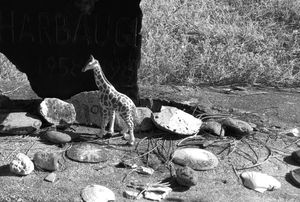 ...just a small sampling of the inventive memorabilia decorating the graves at the Whiskeytown Cemetery in Shasta County, California.
I wandered through the hillside graveyard after a hike and was fascinated by the charming hodge-podge of artifacts and symbols brought by the living to this peaceful place. I saw several sets of wind chimes and I thought they were an odd choice, given that most of the time there was no one around to hear the music. But then the breeze picked up and stirred the chimes and I imagined a grieving widow — tending a new grave, remembering happy times on the lake and hoping for a small sign from above. That vivid scene became a song.
Irish music has been my comfort music during these pandemic times, so I borrowed the melody from an old Irish air: "Believe Me, If All Those Endearing Young Charms." Harvard University also used the tune for their alma mater, so I feel like I'm in esteemed company.
"The Whiskeytown Wind" is a song and a prayer and a tribute to one of my favorite places.