Whiskeytown Park is one of my favorite places on this planet - just minutes from downtown Redding, it has been my escape, my peaceful place to run, hike and explore. We moved to Shasta County a little more than 20 years ago, and our first (incredibly rainy) winter Craig built a wooden skiff and we have spent the countless summer hours with the kids on Whiskeytown Lake in the little boat we called "Moonshine." 
After the Carr Fire, which burned most of the park, I mourned. I pulled out my photos of twenty years of Whiskeytown memories and my water color paints and started filling pages with memories. Something about mixing the paints, dissecting the images color-by-color and shape-by-shape was cathartic, a way to pay my respects to a place I loved that will be forever changed.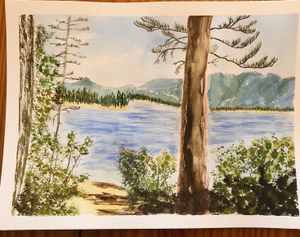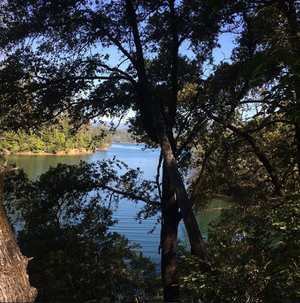 Out of that healing, came a new song - Whiskeytown Blue - about the frustration and sadness that followed the fire and the summer of smoke.