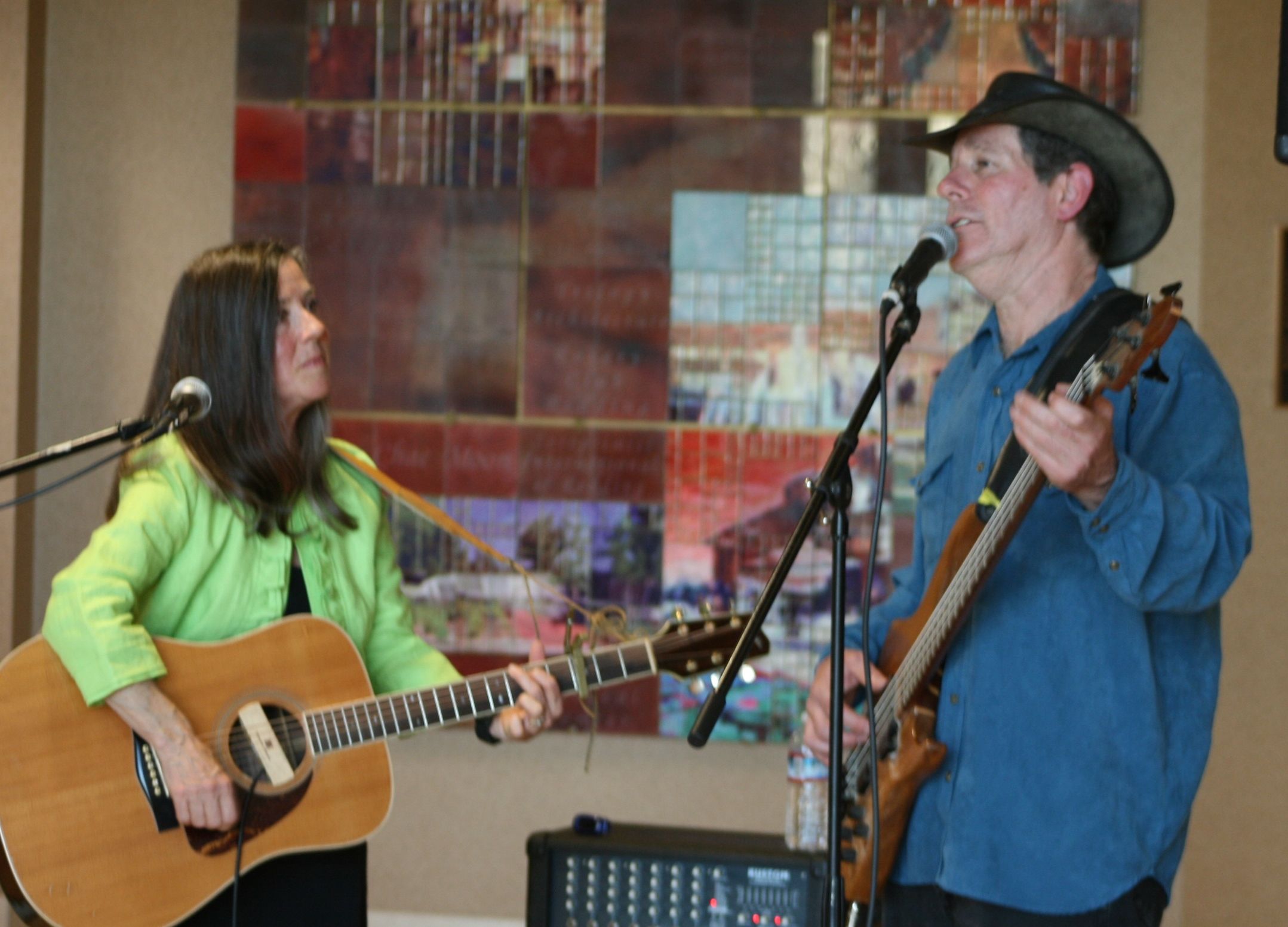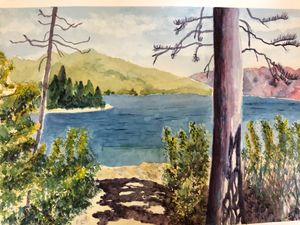 For many years, I've organized a North State Songwriter Showcase at Redding City Hall for the quarterly Artist Receptions. The two mediums seem quite complementary: Original music pairs perfectly with visual art created right here in Shasta County. Now I'm taking it one step further,  with a showing of seven of my watercolor paintings at the Redding City Hall Summer Exhibit.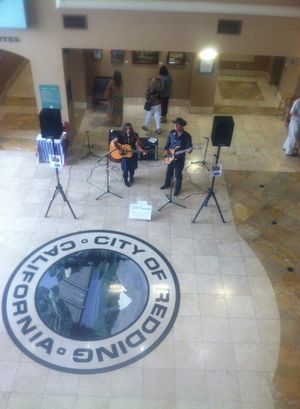 The city of Redding hosts an opening of  "The Wonders of Whiskeytown"  on June 20th at 5 PM. 
My Artist's Statement
As a songwriter, I use words and music to reshape my view of the world: Take the truth, twist it and turn it and find the lessons worth learning.  As a watercolor artist, I seek the same comfort: A way to be at peace with what is so.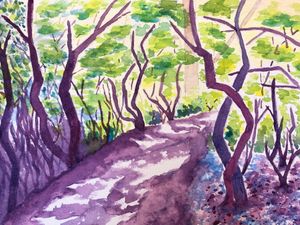 After the Carr Fire, I mourned the loss of one of my favorite places. I dealt with my grief by writing songs and painting watercolor scenes of happier Whiskeytown Days, where we spent countless joyful hours with our kids on our little homemade boat, Moonshine. 
Mixing the paints, dissecting the images color-by-color and shadow-by-shadow was cathartic, a reverent way to pay my respects to the magical, sacred place I love. 
While painting various scenes of Whiskeytown, I also wrote a song about memories, grief and the healing power of  art. -- Whiskeytown Blue:
Photo credit: Redding City Hall picture by Jon Lewis